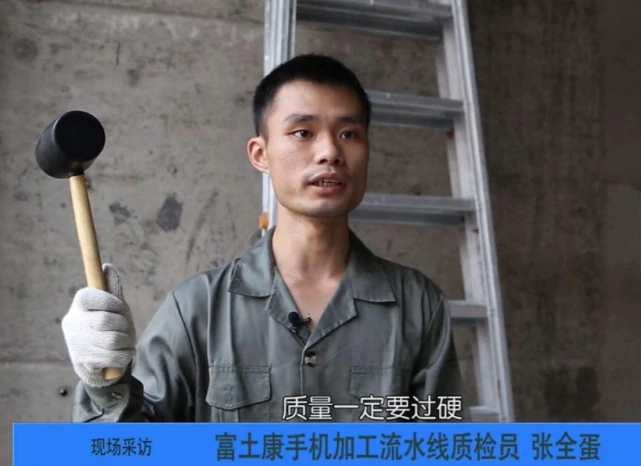 In order to be well prepared, how can I successfully join an electronics factory after graduating at the age of 35?

Learn from fixing keyboards(it's a joke)
Background
The keyboard I using is the ErgoDox, an ergonomically split keyboard. More details about ErgoDox can be found in my previous answer.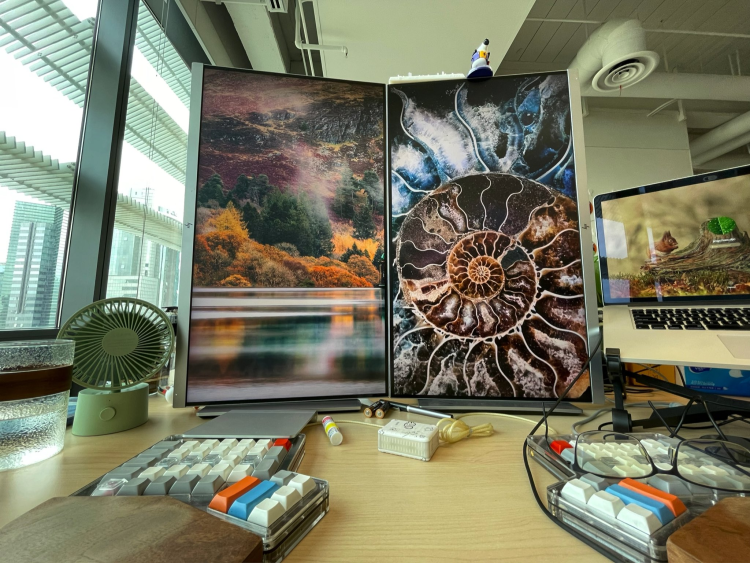 (former keycap color scheme + hand rest).

After seven or eight years of work, it has been into the water, into the coffee, but also into the soy milk, now finally a few keys are not flexible, pressed a sticky feeling, can not provide a smooth coding feel.
After a few months of using a back up Filco, I finally made up my mind to get the ErgoDox fixed.
Prepare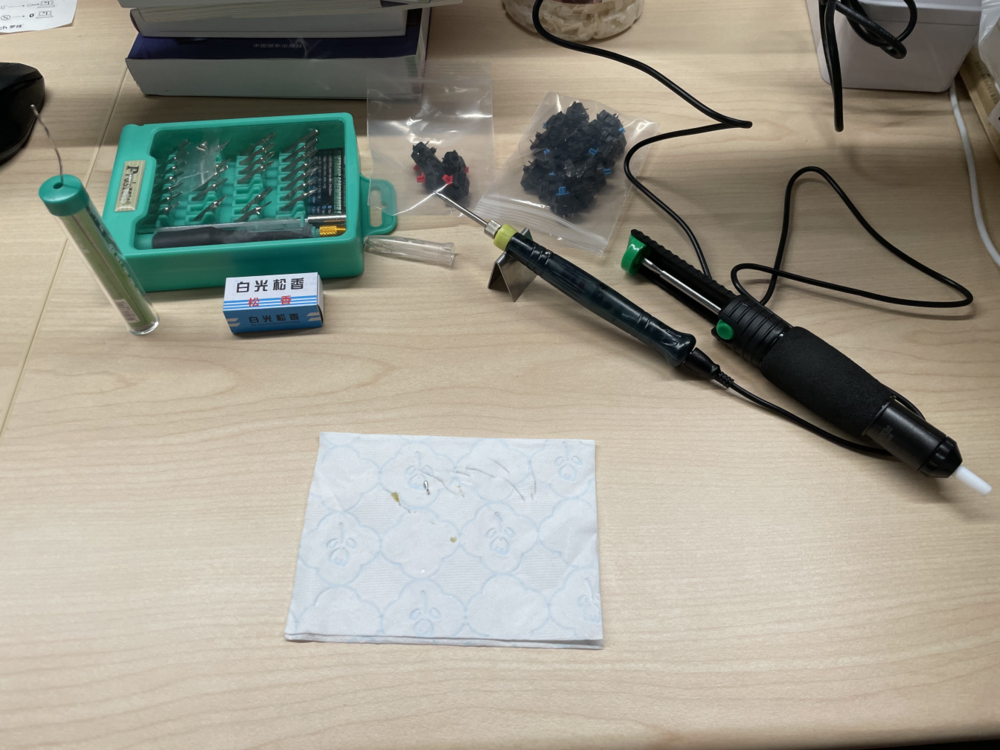 Soldering Iron
Solder Sucker
Solder
Key Shaft
Seiko Screw Driver Kit
Key Puller
Cherry Key Switch Puller
For those without soldering experience, you can learn how to soldering.
Processing
Check which key shafts to replace, press one and listen to one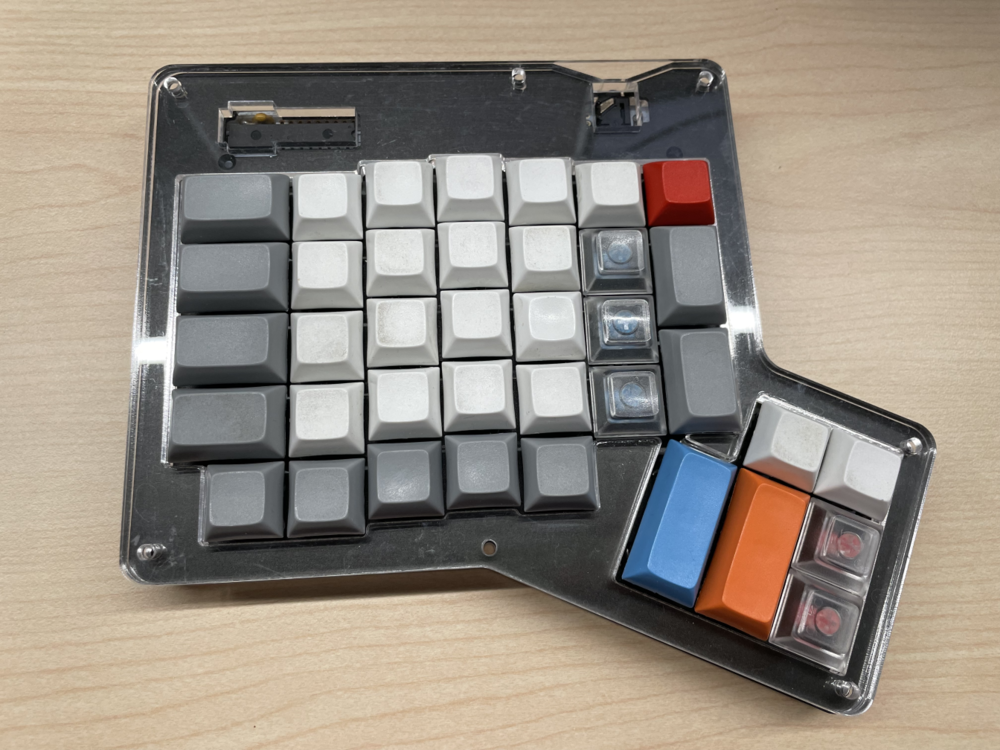 Remove the shell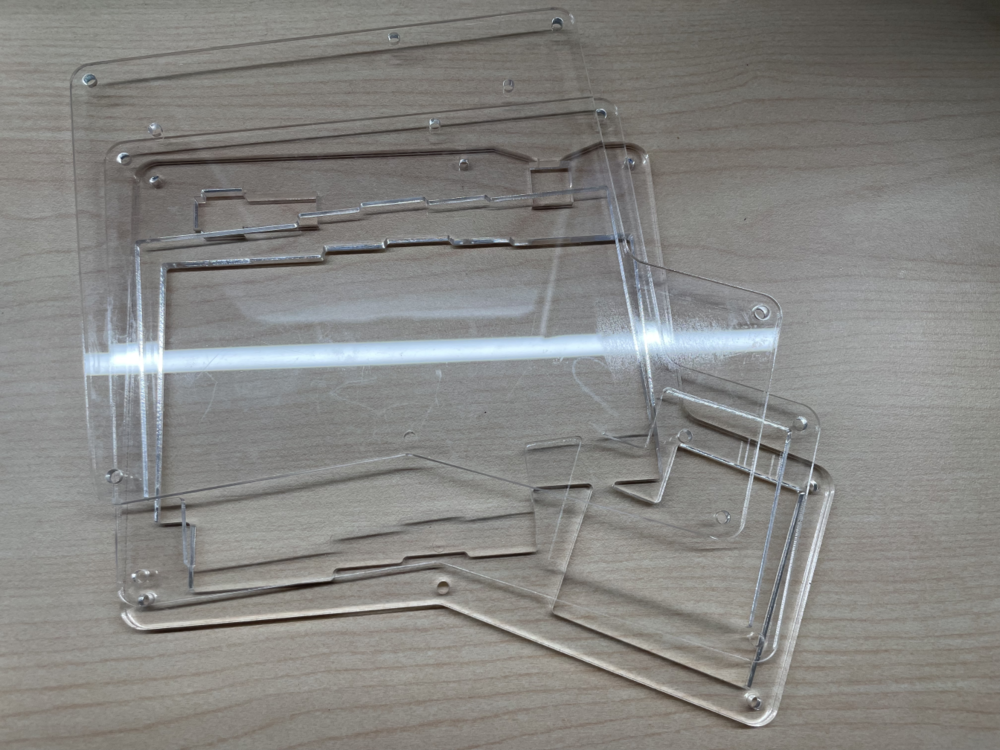 Remove the corresponding keycaps (note that F J keycaps are different)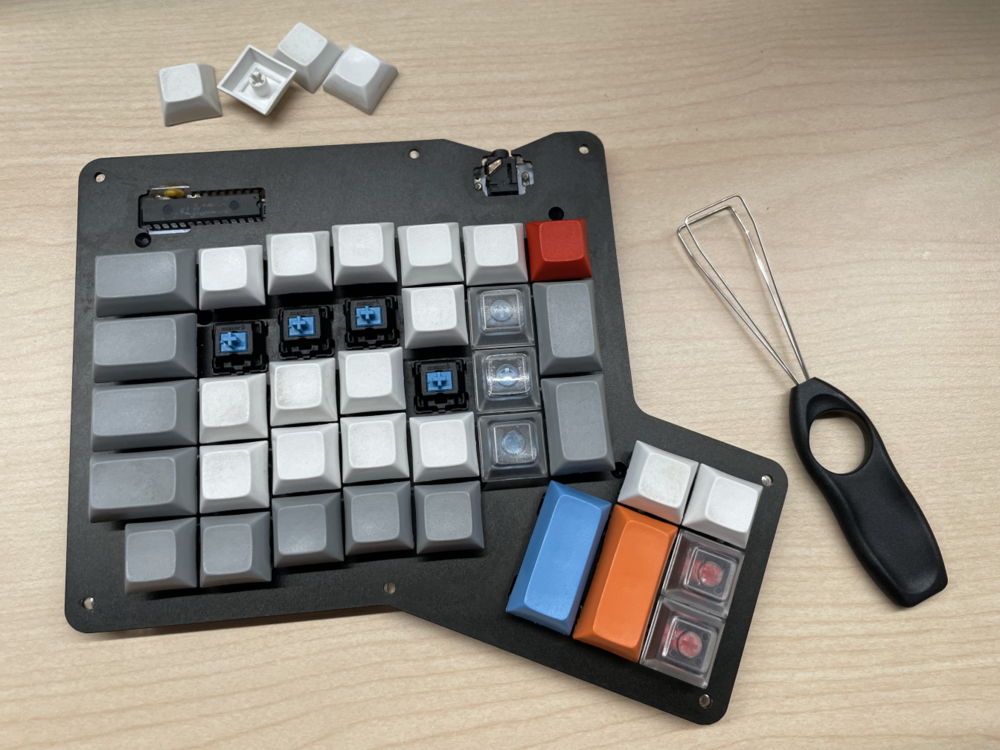 Melt the solder and suck the melted solder away with a solder sucker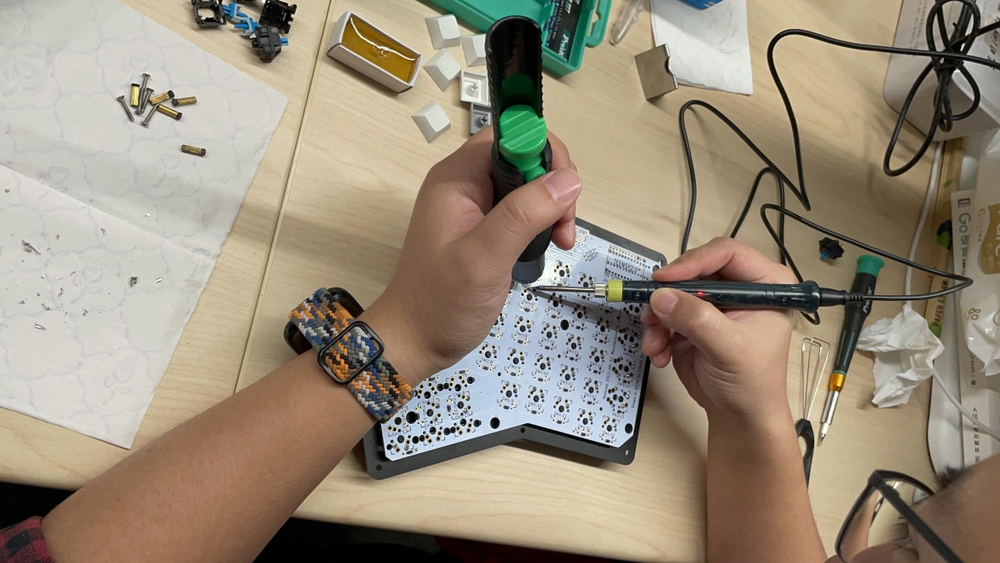 With a key switch puller, remove it from the front, remember there is a soft clip, to up and down direction (i.e. cherry logo direction + opposite force)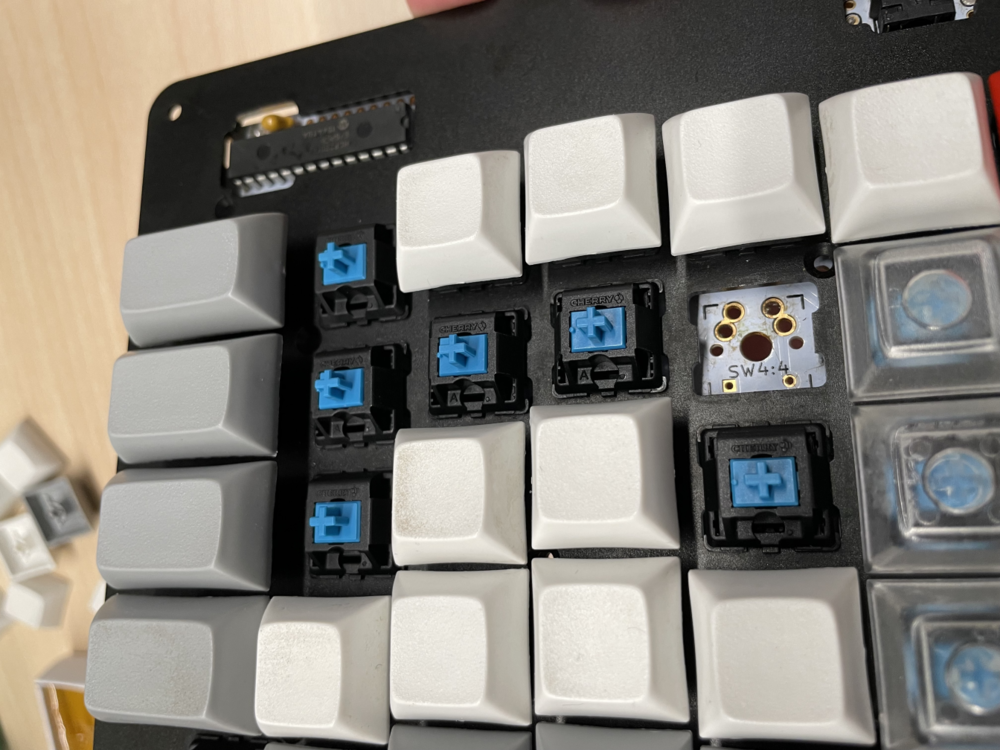 Look at the coffee and soy milk that went in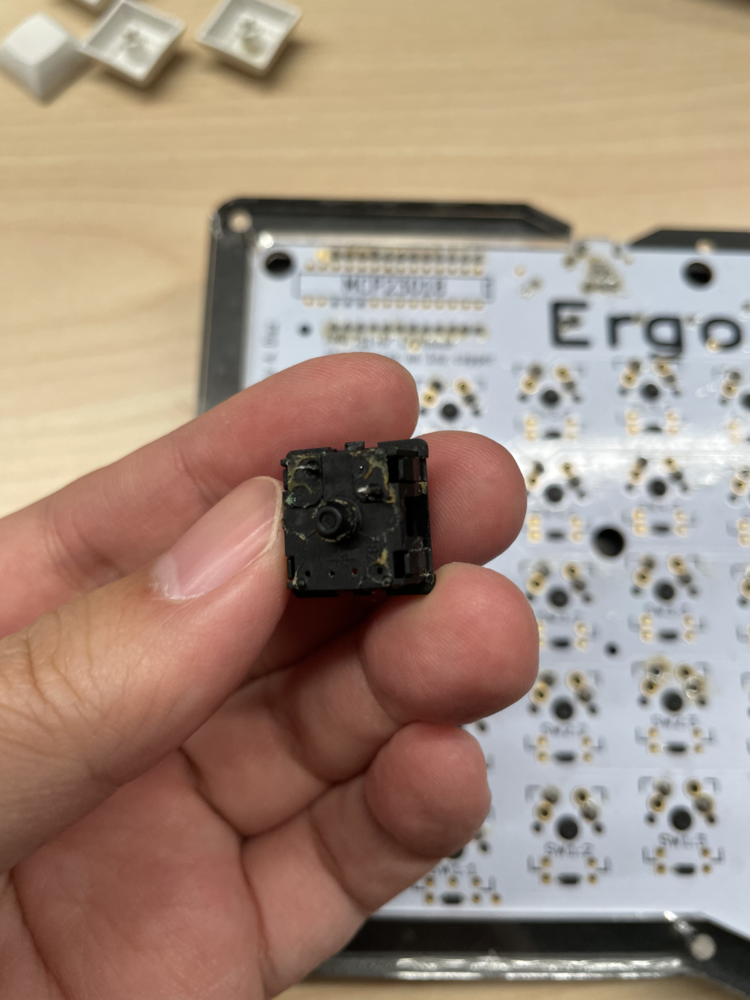 Weld the new key shaft on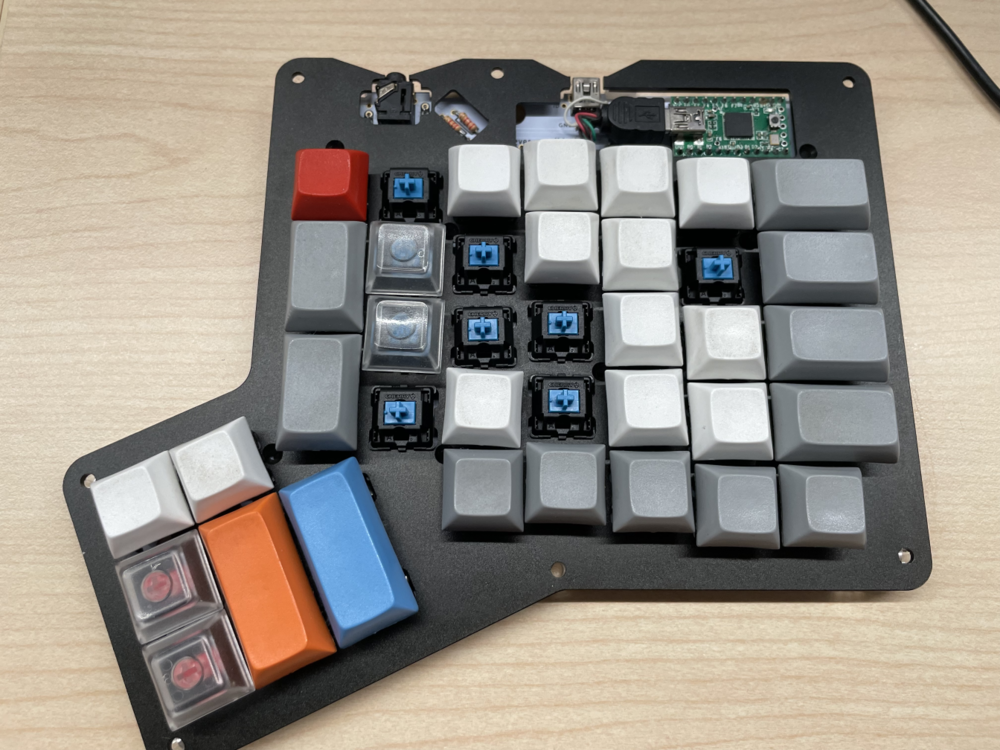 Sucking away the debris spit out the look of the solder sucker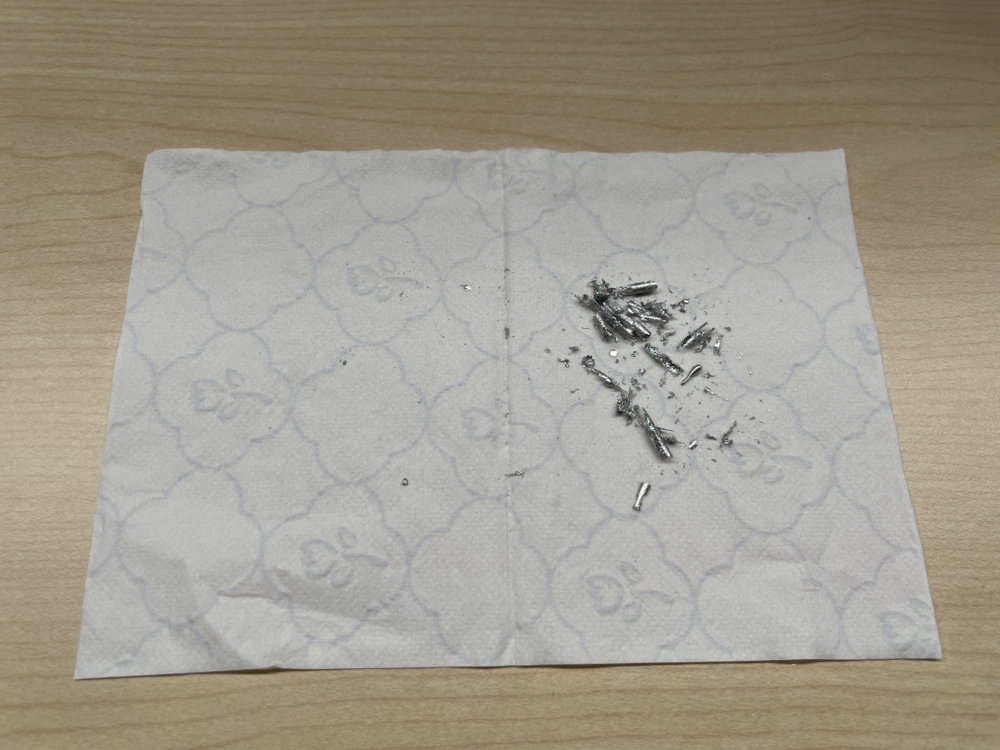 Final assembly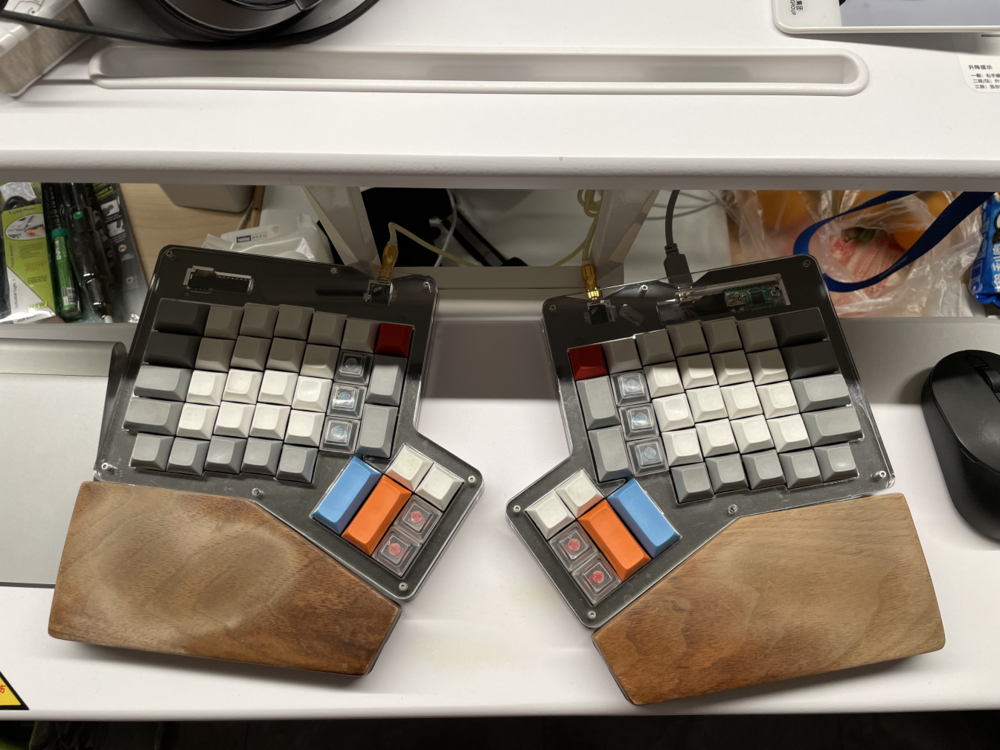 Summary
I have that feeling of typing smoothly again ~
Youthfulness is back~
Finally, I'd like to share my ErgoDox Layout configuration:
If you get something out of it, give it a like.
---
原文链接: How to fix keyboard - from coding to electronics factory worker | Log4D
3a1ff193cee606bd1e2ea554a16353ee
欢迎关注我的微信公众号:窥豹